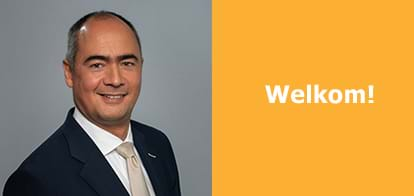 AREPA, a leading global provider of equipment restoration and inspection services, announced today the appointment of Aschwin Falck as Sales Manager in The Netherlands.
Prior to joining AREPA, Falck was accomplished in sales and operations management roles for leading national and global insurance services firms including Lengkeek, Cunningham Lindsey (Sedgwick) and Delta Lloyd Group (NN Group).
AREPA is a division of Envista Forensics, a global forensics consulting company based in Atlanta, Georgia, USA. When asked about Falck joining AREPA, Scott Carroll, Global Sales Director shared, "Aschwin is an accomplished sales and operations leader with a proven track record for strategically developing new and existing business, and establishing and achieving aggressive growth goals. Throughout his career, he's been passionate about providing clients with customized and turnkey solutions, and I'm excited for him to deliver this same service to AREPA's valued clients."
Falck added, "AREPA is a recognized industry leader and I am very excited to be taking on this new role as Sales Manager. While AREPA has grown tremendously in the last few years, it is evident that there exists a huge amount of potential to continue to expand market share across The Netherlands, Europe and globally. It is a privilege to be part of an organization, like AREPA, that is so passionate about their clients and wants to help them get back to 'business as usual,' as fast as possible, after a loss."
AREPA has been a part of the restoration industry in North America for 25 years, but the company and brand have existed for nearly 40 years.
Falck can be reached at Aschwin.Falck@arepa.com.