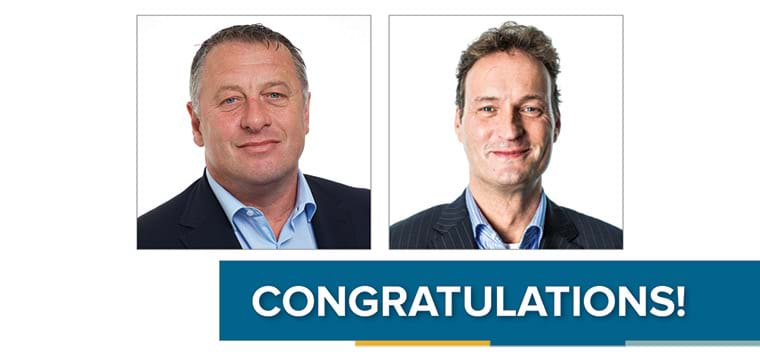 AREPA is excited to announce that as of October 1, Paul van Beek has taken on a new role serving as AREPA's International Technical Director while Jesse van Leersum joins AREPA's Dutch management team serving as Technical Operations Director.
Paul has worked for AREPA for over 20 years and in his new role, he will be the key leader of international AREPA projects sourced from the Netherlands, as well as major projects for the region. Paul will also lead AREPA's marine and offshore practice in addition to continuing his focus on global internal best practice projects.
Jesse will now serve as Technical Operations Director for the Netherlands joining the Dutch management team and taking on primary responsibility for project management and assignments. He is an experienced Technical Manager who has worked for AREPA for over 28 years. As a Technical Manager, Jesse supervised staff on restoration projects.
Paul can be reached at paul.vanbeek@arepa.com or +31 6 54 31 1665. Jesse can be reached at jesse.vanleersum@arepa.com or +31 62 433 64 21.
About AREPA
AREPA is an innovative leader in the equipment restoration industry, providing comprehensive recovery solutions for their global clients. AREPA specializes in technical damage restoration and reconditioning of equipment as well as preventive maintenance including inspections for a number of key industries including energy, marine, IT/telecom, healthcare and manufacturing. AREPA has offices in Denmark, The Netherlands, Sweden, Canada and the United States.