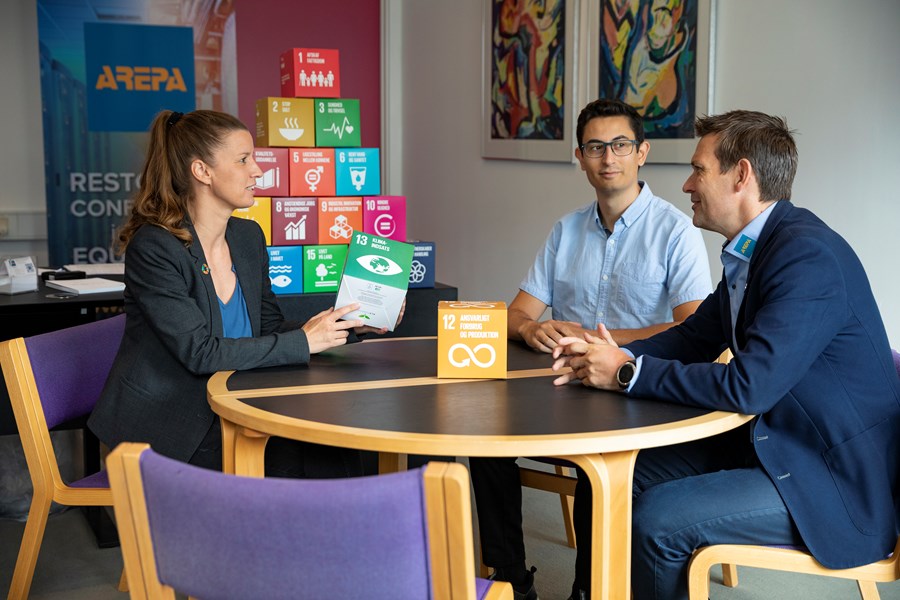 At AREPA, sustainability is in our DNA.
We actively work to help drive the restoration and insurance industry toward a more responsible and sustainable level of consumption in cooperation with all involved parties. Our main service involves recovering critical technical equipment and saving resources and raw materials as much as possible, following a large loss incident such as a flood, contamination, or fire.
As a company, we continuously work on promoting sustainability within the Environmental, Social and Corporate Governance areas (ESG), and strive to not only be a sustainable workplace for all our employees, but also propel the industry toward more sustainability on all fronts.
The United Nations Sustainable Development Goals (SDGs) serve as our foundation both internally and externally. Today, our main focus is on our emissions and environmental footprint within our operations and facilities, with a focus on areas such as:
Transportation emissions
Energy and water consumption
Waste handling
Chemical use
Our vision for the future is to partner even more closely with our customers, suppliers, and partners to help raise awareness on consumption of raw materials following a claim or incident by:
Measuring CO2 equivalents on restored equipment versus replacement of similar equipment
Using this information to help share how responsible consumption and production can save valuable resources