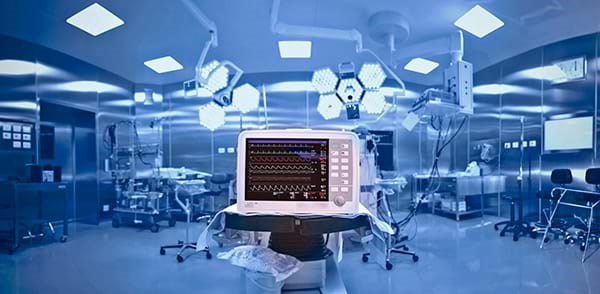 Medical and laboratory equipment losses provide challenges unlike many other types of equipment.
The technology associated with medical and laboratory equipment can be extremely advanced and, ultimately, costly.
In addition to the costs and sophistication with many of these machines, the complexity and specialization of impacted equipment can pose a number of other issues. For example, medical equipment is highly precise. It can be lifesaving. And, at the same time, this exceptional equipment is, of course, certified to do what we need it to do. So, in the case of a malfunction, natural disaster, flood, or other incident, how do you get that equipment re-certified?
Fortunately, AREPA has handled medical and laboratory equipment losses since our inception, nearly 40 years ago. Our experienced engineers and field technicians, many of whom are from the biomedical field, have provided guidance involving these losses for a multitude of hospitals and other medical research facilities across the globe.
Recertification of equipment
We have the ability to completely reinstate equipment, back to its pre-loss condition. We can reestablish warranties and recertify (OEM). Our experienced team of experts test and re-test to make sure your damaged equipment is fully restored.
Equipment we restore
AREPA has consulted and restored many types of medical and laboratory equipment. Our services include, but are not limited to:
CT Scanners and Control technical reconditioning
MRI Systems and Control technical reconditioning and remediation
X-Ray System technical reconditioning or remediation
Patient monitoring system technical reconditioning or remediation
Mass spectrometer remediation
Liquid and gas chromatography remediation