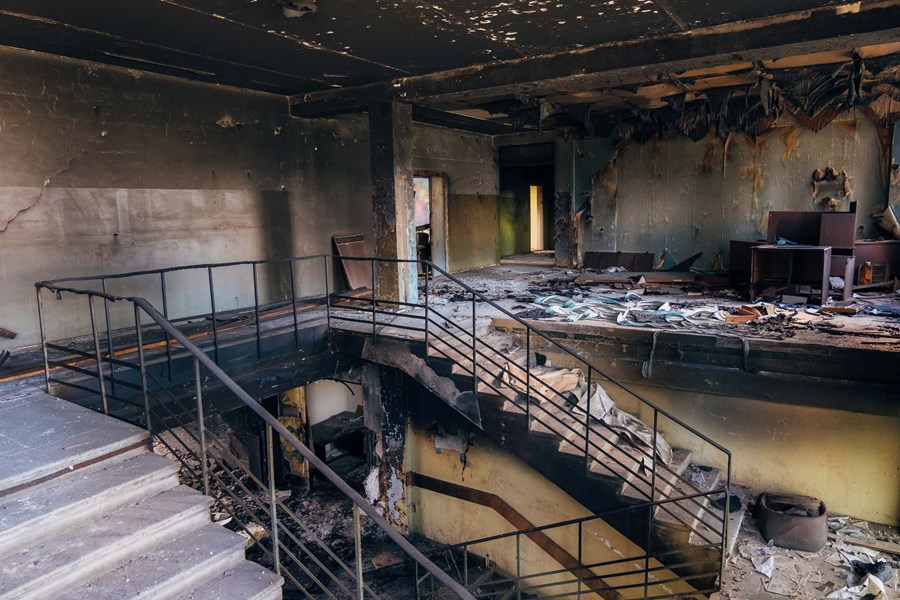 After a fire loss, the chemicals deposited on equipment can adversely affect electrical, electronic and mechanical equipment.
The effects of this contamination, sometimes called Secondary Damage, can vary widely based on the type of chemical or contaminant present, the amount or concentration of each respective contaminant, the environmental conditions present at the loss location, and the equipment type and the materials used in the construction of the equipment.
The type of contamination deposited on the equipment is dependent upon the materials combusted, the type of water present and utilized during fire-fighting efforts, or source of the debris involved in the loss. The contamination level varies based on a myriad of factors such as:
Location of the equipment in relation to the point of origin and to ventilation.
Type of equipment: Certain types of equipment are more susceptible to rapid deterioration than others. For example, systems using integrated circuits sustain irreparable damage more quickly than less sensitive mechanical devices.
Temperature and humidity levels in the loss environment.