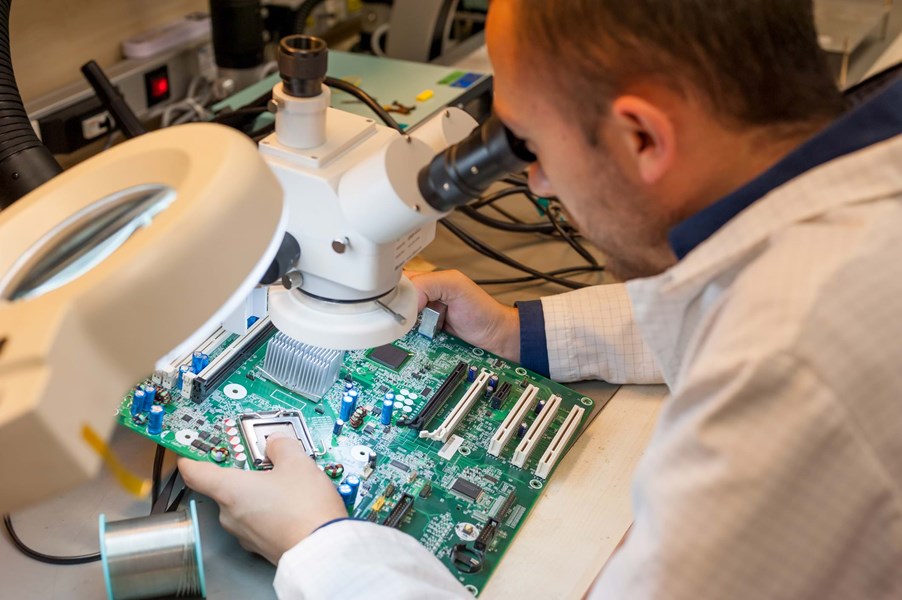 Following a fire, dust particulate can be confused for smoke soot and silt.
Conducting prompt scientific analysis on the equipment ensures that only those items exhibiting potentially harmful corrosive contamination will be decontaminated and restored.
Following damages to a company's critical equipment and systems, stakeholders need to rely on a team of technical experts who are committed to the full restoration and recovery of all impacted machines. To ensure full recovery of the damaged equipment, it is critically important that all pieces are put through detailed scientific analysis to gain an understanding of what equipment is showing effects of contamination, what pieces may have been spared, the overall levels of contamination, as well as any industry or company cleanliness standards that may impact the recovery process.
AREPA utilizes credentialed independent laboratories located around the globe for all contamination analysis, and our team of dedicated project managers work with clients to communicate the results so that necessary steps are taken to proceed with restoration, repair & recertification or in some cases where contamination is substantial, to fully replace the equipment.