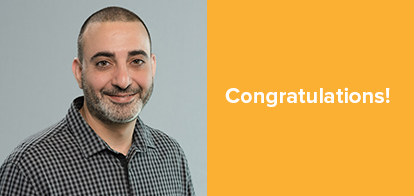 AREPA is excited to announce that as of October 1, 2022, Alex Mirko has stepped into a new role as AREPA North America's Product Manager. In this role, Alex is responsible for partnering with AREPA Leadership, Client Services, Sales, and cross-functional teams to promote and support Product Line Strategy development & execution for state-of-the-art technical restoration/decontamination solutions.
When asked about Alex's promotion, Scott Mabie, Managing Director of AREPA North America, said, "Alex has been a vital part of AREPA's success for 16 years. With Alex's many years of experience and knowledge of the restoration industry, we will undoubtedly achieve great success through innovation!" Scott said, "As we launch new Preventative Maintenance services, Alex's knowledge will position AREPA to leverage our field proven restoration success to build a family of services that will ensure our clients achieve maximum equipment availability."
Alex can be reached by email or phone +1 224 277 5550.
About AREPA
AREPA is an innovative leader in the equipment restoration industry and provides comprehensive equipment recovery solutions. AREPA specializes in technical damage restoration and reconditioning of equipment, as well as preventive maintenance for several key industries, including energy, marine, IT/telecom, healthcare, and manufacturing.