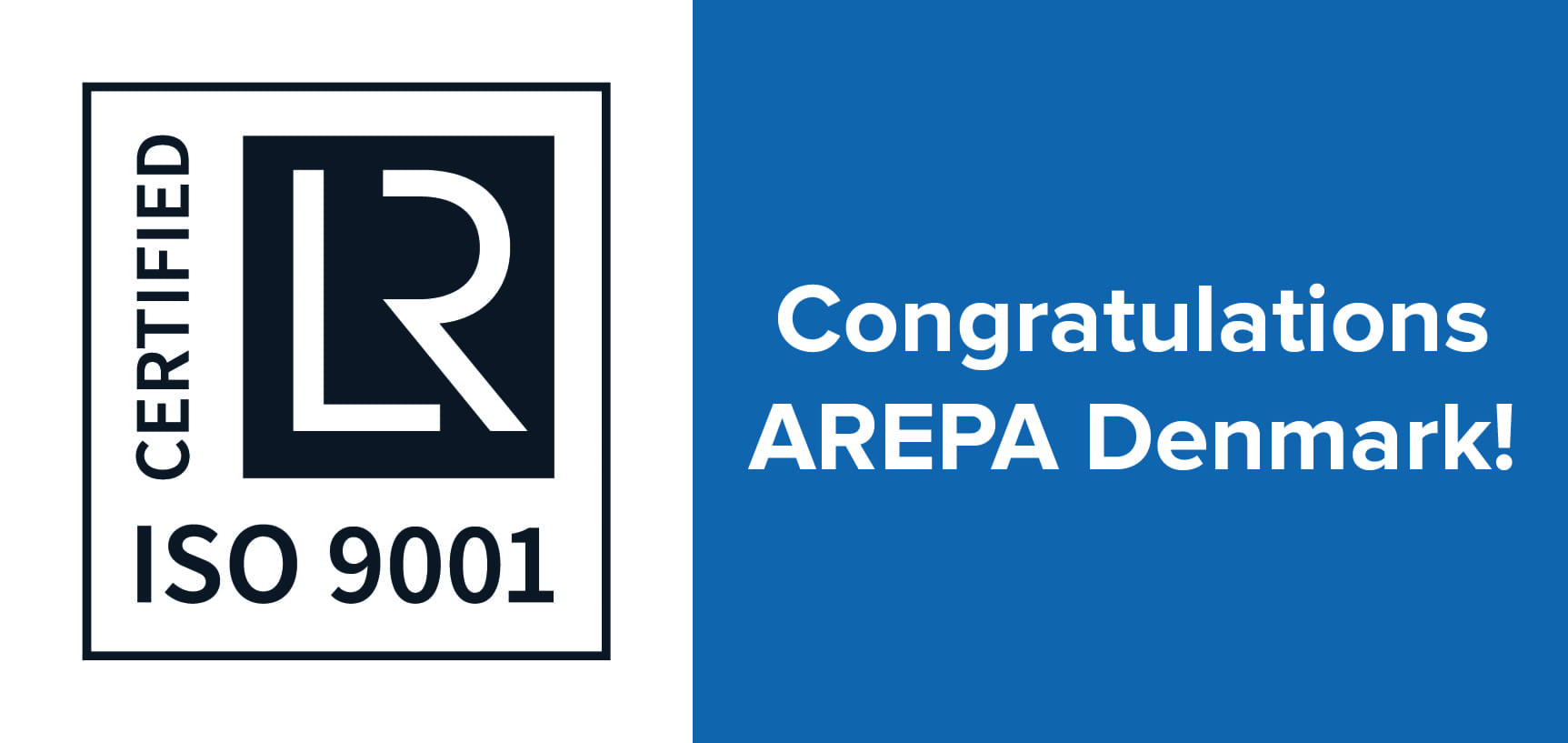 AREPA, a leading global provider of equipment restoration and inspection services, announced today that its Denmark offices are now ISO 9001:2015 Certified.
ISO 9000:2015 is the standard used internationally to specify the requirements for a quality management system. Organizations use this standard to demonstrate their ability to provide products and services that meet customer and regulatory requirements.
To demonstrate their commitment to quality services, customer satisfaction and continuous improvement, AREPA Denmark made the decision to obtain this certification undergoing an extensive audit in both their Silkeborg and Karlslunde offices. The scope of approval is applicable to the restoration and preventive cleaning of electronic, electric and high-precision equipment and installations, as well as the coordination of restoration projects. 
AREPA Denmark was audited by Lloyds Register EMEA and received their certificate in September 2019, joining the more than one million organizations from over 160 countries that have applied this standard to their quality management systems. AREPA's Netherlands locations obtained their certification in 1995.
About AREPA
AREPA, a division of Envista Forensics, is an innovative leader in the equipment restoration industry, providing comprehensive recovery solutions for their global clients. AREPA specializes in technical damage restoration and reconditioning of equipment, as well as preventive maintenance including inspections, for a number of key industries including energy, marine, IT/telecom, healthcare and manufacturing. AREPA has offices in Denmark, The Netherlands, Sweden, Canada and the United States.