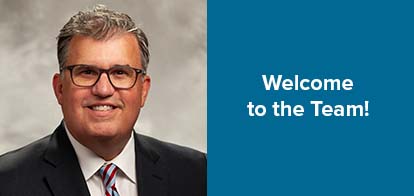 AREPA, a leading global provider of technical equipment restoration, recovery, and inspection services, announced the appointment of Scott Mabie as Managing Director for North America. Before joining AREPA, Mabie was National Sales Manager - Systems for Coherent, a leading global provider of lasers and laser-based technology.  
When asked about Mabie joining AREPA, Dino Chece, Executive Vice President of AREPA, shared, "Scott is a proven leader with success managing global teams that provide technical solutions and services to a wide variety of industries. His extensive experience within the manufacturing and industrial sector will be a valuable asset for the future growth of AREPA."  Chece went on to add, "He also has significant experience building teams that have launched and grown global businesses using strategic initiatives, consultative selling, and marketing techniques."
Having spent his entire career in the manufacturing and industrial engineering industries, Mabie holds a Bachelor of Science in Engineering from the Missouri University of Science and Technology in Rolla, Missouri. He also received his Lean Six Sigma Green Belt certificate from the University of Michigan.
Regarding his new role with AREPA, Mabie added, "With a culture of collaboration among the global team, I am excited to assist in the growth of AREPA, not only in North America but around the globe. I look forward to applying my experience in a variety of industries to continue AREPA's promise to 'restore confidence in your equipment.'"
Mabie can be reached by email or phone at +1 248 561 0348.