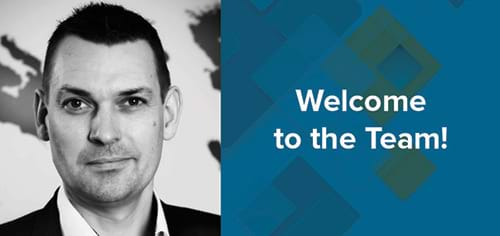 AREPA, a global leader in technical equipment reconditioning and recovery, announced today the appointment of Mark Lerche as Regional Sales Manager for the Nordics.  
In this role, Mark will be responsible for managing the overall sales efforts for AREPA in the Nordic region supporting the efforts and strategy of the global sales team. Mark will be based in the Silkeborg, Denmark office.
"Joining AREPA is an exciting step in my career," said Mark. "Quite a bit of my expertise has been spent in business to business engagement and I'm looking forward to applying those skills to my new role serving clients across the globe and aiding them in their recovery efforts."
Prior to joining AREPA, Mark spent over a decade working for the Danish Export Association leading business sectors such as Marine and the Danish Cruise & Ferry Group. Mark's other experience includes working for the Trade Council of Denmark, Ministry of Foreign Affairs as well as AP Møller Maersk.
"We are thrilled to have Mark join our global sales team," said Scott Carroll, Global Sales Director. "His skills and background working with clients across many industries will be an incredible asset to our team and provide our clients with even more value."
Mark can be reached at mark.lerche@arepa.com or +45 86 81 10 55.
To learn more about AREPA, visit www.arepa.com.